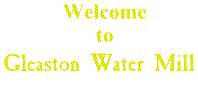 Gleaston - Nr Ulverston,
Cumbria - LA12 0QH
England
+44-(0)1229-869244
info @ watermill.co.uk
SITE PLAN
April 06 - checking out the site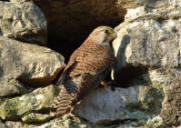 White dot shows nest location
<![if !vml]>
<![endif]><![if !vml]>
<![endif]><![if !vml]>
<![endif]><![if !vml]>
<![endif]><![if !vml]>
<![endif]><![if !vml]>
<![endif]>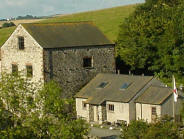 The Mill Birds - 2007
May 2007
The female Kestrel was shot just before laying her eggs.
2007
We have now housed the cameras in a box fixed to the rear of the wall which will prevent the chicks from falling out, and placed a shutter across the rear of the nest so we can work on the camera if needed. The cameras are better positioned and we have fitted artificial lighting for use during the day to fill in the effects of the outside daylight.
We are still experimenting with software to give a 1 second picture update on the website instead of the current 2 minutes.
We have installed a camera in the adjacent hole which has been home to a family of Jackdaws for the last two years, and who nest a month or so earlier than the Kestrels, so we should have interesting nest pictures from April through to August.
April 2007
The kestrels have been back roosting in their hole, the Jackdaws have almost completed their nest, and a tiny pair of Tree Sparrows have taken residence in a small hole between them......dangerous living !!!
Kestrels first nested at the Mill last year (2005) when the female laid five eggs, all of which hatched and later flew.
----------------------------------------
See 2008 page
See 2006 page
---------------------------------------
Early April 2007 (Easter)
The Jackdaws have been nest building frantically, and the Kestrels are around daily 'defending' their home.
The Jackdaws should lay any day now, and the camera is live.;
------------------------------------------------------
27 April - The Jackdaws built their nest, but then left it and tried to take the Kestrel nest. The Kestrels now seem to have won, and having mated in the last few days, we expect the female to start sitting eggs very soon.
The Tree Sparrows have hatched and seem to be thriving.
The Swallows arrived as usual on St. George's Day and are quickly establishing nest sites.
-----------------------------------------------------
Other birds seen or heard around the mill are Lesser Whitethroat and Willow Warblers.


<![if !vml]>
<![endif]><![if !vml]>
<![endif]>